1462 Marlin Ave, NW
Grand Rapids, MI 49534 United States
+1 616 777-7372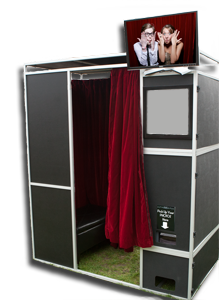 Behind the Velvet Curtain photo booth rentals serves all of the Grand Rapids / West Michigan area and provides lasting memories, carefree entertainment and tons of fun for: 
  Weddings
  Corporate Events
  Holiday Parties
  Birthday, Engagement and Anniversary Parties
  Store and Restaurant Festivities
  Bar and Bat Mitzvah
  School Events/Grad Parties/Class Reunions
  Fundraisers
  ....or any fun event in the Grand Rapids area! 
WHAT MAKES OURS A BETTER PHOTO BOOTH?: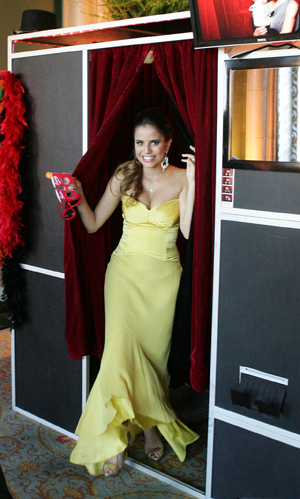 Anyone can grab a camera, throw up a shower curtain and call it a 'photobooth'. Behind the Velvet Curtain Photo Booths of Grand Rapids are specifically designed to provide the best possible photobooth experience and print. We use only professional Canon Digital SLR cameras, commercial Kodak and DNP dye sublimation printers, and high end studio strobe lighting. Our sit-down booth is custom designed and built using quality brushed aluminum framing, beautiful black panels and lush red and black velvet. That old time 'Hollywood' look with a modern feel.
Outside the Booth Monitor. Booth fun isn't limited to inside the booth. Our booth features an external 25" superHD monitor displaying a slideshow of the most recent photobooth fun. Waiting in line becomes as much fun as being in the booth! 
What we are most proud of is our customer service. We at 'Behind the Velvet Curtain Photobooth' have always been 100% committed to making your photobooth rental the best possible experience.
What will you do....'Behind the Velvet Curtain'? 
Photobooth Rentals for Grand Rapids, Grand Haven, Muskegon, Holland, Lansing and all of West Michigan. 
West Michigan's first stop for quality photobooth rentals! Select 2012 dates are still available and we are currently taking bookings for 2013. Call now to reserve your date. What will you do....'Behind the Velvet Curtain'?